Social Responsibilities
Playfords recognise that they are part of the community, not only in business terms but also as part of the neighbourhood, demonstrating this through numerous sponsorship opportunities. 
Our company philosophy is to embrace and keep our workforce involved. Numerous personnel within the company bring sponsorship opportunities they are involved with, for example local football and rugby teams, equine events and other sporting and social activities.
Recent sponsorhip activities include:
Barrow Under 11 Football Team
Godmanchester Under 13 Football Team
Cambridgeshire County Council Young People's Film Festival (for 5 years)
St Ivo girls football teams (pictured below)
Students at St Ivo School are building on their success on the national stage to go international! The school is taking two girls' football squads to the Gothia Cup, otherwise known as the Youth World Cup, in Gothenburg, Sweden. The girls are competing in the under 14 (school years 7 and 8) and under 15 (years 9 and 10) competitions. Read the full press release here.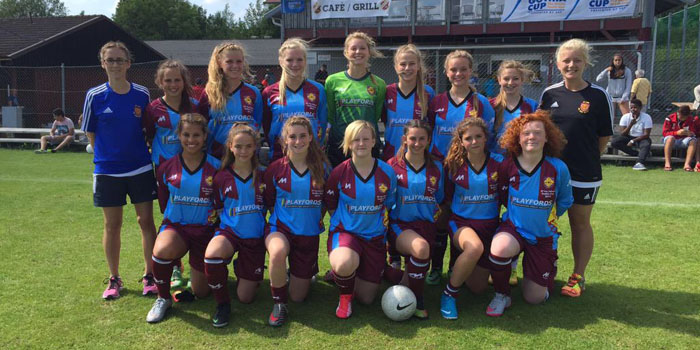 "Many thanks for your support in all things girls football! Students and staff have really valued your help, which has enabled our National Cup success and is allowing us to visit the Gothia Cup this July! We couldn't have done it without you!"
St Ivo girls football teams